Youth Ministries
The mission of PYC is to participate in a fellowship together in order to grow relationships with other Christians, to respond to God's call of a relationship with him, and to have a variety of experiences which equip youth to live and serve in today's world as we strive to "seek justice, love kindness, and walk humbly with God" (Micah 6:8).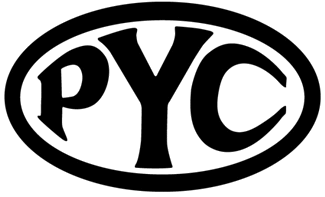 The youth of Central Presbyterian Church are valued and loved members of the congregation. Youth are included in worship leadership each week and many of them serve regularly on church-wide committees.
Our many programs are designed to help youth nurture their relationships with God and build relationships with other Christians.
PYC
Sunday Nights
6:00 to 8:00 PM
Dinner begins at 6:00 PM and is provided by parents of our youth. We rotate Bible study, mission activities, small groups, and recreation time on these nights.
Sunday school
Sunday Mornings
9:30 to 10:15 AM
Grades 6th through 12th meet in the Youth Room.
Open Gym
Wednesday Afternoons
3:45 to 5:00 PM
Middle school youth are encouraged to come to church after school to hang out in the youth room, enjoy a snack, participate in a devotional, and enjoy time in the gym. Friends are always welcome.
Central Bridge
Wednesday Nights
5:15 to 7:00 PM
Dinner begins at 5:15 PM and costs $8.00 per person. Classes are available for all ages.
Covenant Youth Choir
Covenant Youth Choir (6th - 12th Grades)
​
The Covenant Youth Choir is for Youth in the 6th through 12th grades. After building a strong foundation in the Children's Choir program, the children are able to learn more advanced concepts in the Youth program, including singing in 4-part harmony. The Youth also learn the fundamentals of Handbell music and occasionally play handbells during worship.
​
The Covenant Youth Choir (with the PYC) provide the leadership for the Youth Worship Service, which is held each Spring at Central.
​
The Covenant Youth Choir rehearsals are led by our Director of Music, Mandy Davis, and are held on Sunday afternoons from 5:15 - 6:00 PM beginning in September and concluding in May.
Confirmation Class is a special class usually attended by youth in 6th and 8th grades at Central. Confirmation Class is an important contemplative time for growth in a youth's journey of faith. It can be seen as a time to officially "join the church", but also the time for youth to ask questions and learn about their Christian beliefs. As Presbyterians, we believe that God has already chosen us to be His people and has extended His gift of grace to us. However, it is up to us to respond to this gift by giving back our lives in grateful service to God. Confirmation Class gives us the time and place to explore our commitments to God, as well as transition from being children led by our parents in our spiritual journey to young people led by our relationship with God.
This class is usually held bi-annually in the Fall.